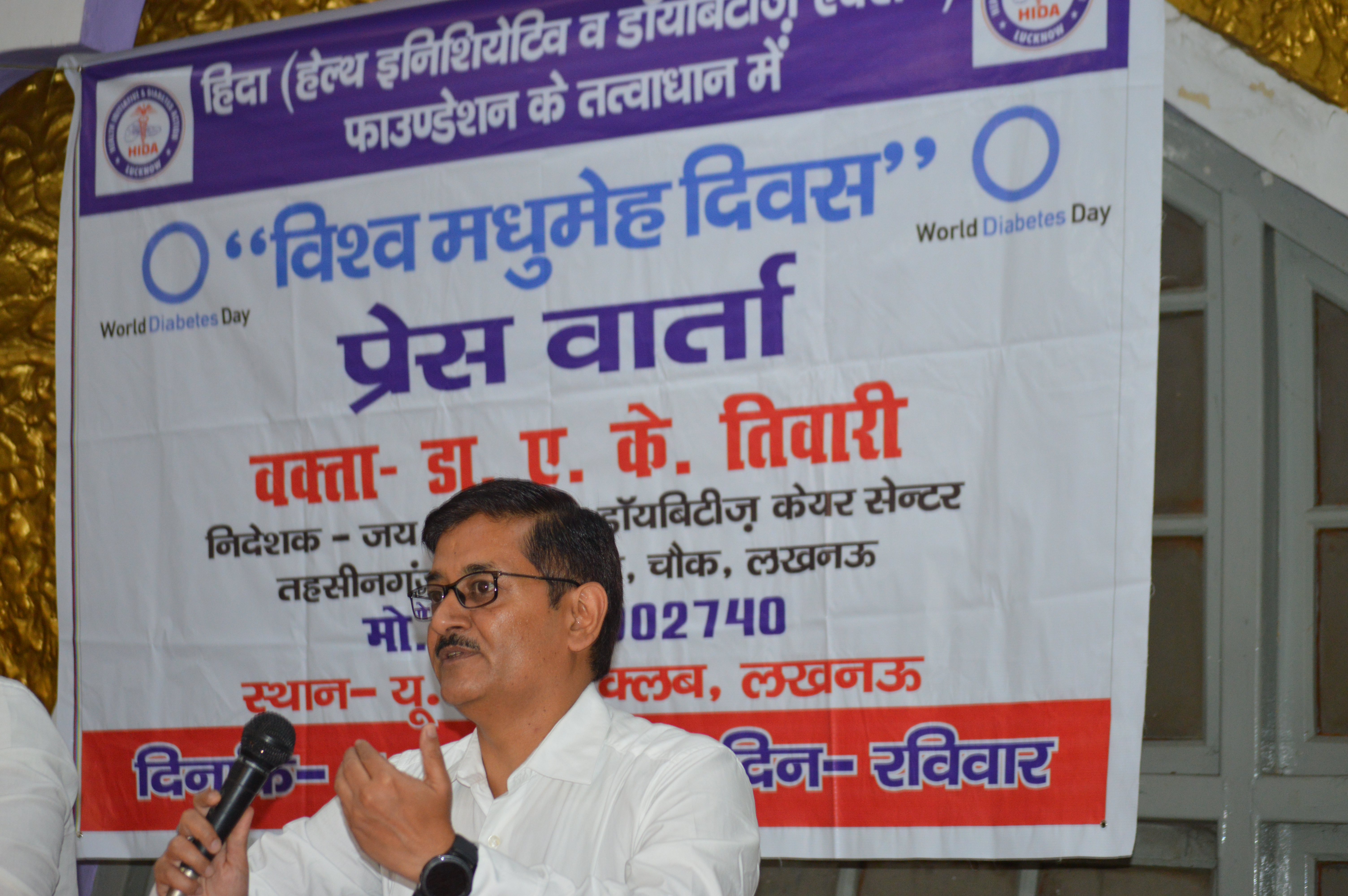 Urban Mirror Correspondent
Lucknow, November 11: The Director Jai Clinic and Diabetes Care Centre Dr AK Tiwari today laid stress on concerted drive to fight the diabetes epidemic in the country. Dr Tewari said that globally 425 million people were suffering from diabetes and the situation has assumed alarming dimension in India also.
Talking to newsmen here on Sunday on the occasion of World Diabetes Day (WDD) 2018 on November 14, Dr Tewari said exercise should be part of family affair to keep the disease away. Dr Tewari said in the past we used to say family which eat together stay together but now it would be proper to say that "family which exercise together stay together. Dr Tewari said for this reason this year theme of WDD 2018 is " Family and diabetes". Dr Tewari said it should be joint endeavour to tackle the menace.
Pointing out that family is backbone of any community, Dr Tewari said most of the cases of type II diabetes are preventable with good eating habit and healthy lifestyle. Dr Tewari said these measures could go a long way in preventing the epidemic. Dr Tewari said since the cost of medicines and diabetes supplies is big burden on family budget, low cost medicines and other supplies is also need of the hour. Dr Tewari said at any given time one out of two type II diabetes patient is unaware the problem hence awareness and education at the level of family could ensure early detection, treatment and prevention of complications. He further said family could prove a strong support system for a person suffering from diabetes. He said emotional support to face exigencies of a chronic disease is of paramount importance.
Share via