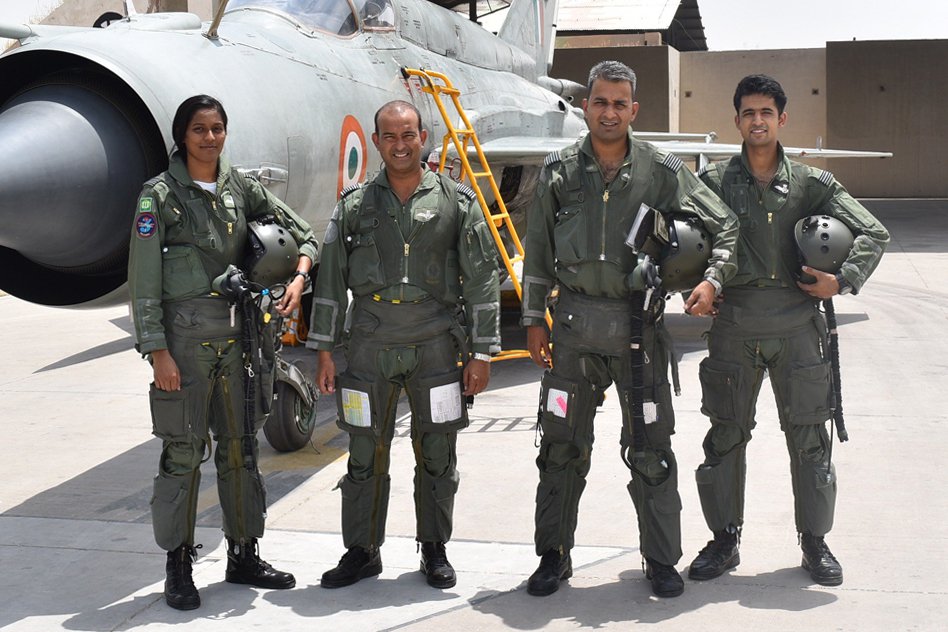 New Delhi: In a first for Indian Women, Flight Lieutenant Bhawana Kanth has scripted history by becoming the first day-time Indian woman fighter pilot. This means she is now qualified to undertake missions on a fighter aircraft by day. She has been posted at a frontline base in Nal, Bikaner (Rajasthan).
She has now completed her day-operational syllabus as a fighter pilot on the MiG-21 Bison aircraft and will be allowed to carry out night operations once she completes training for night missions according to PTI. The MiG-21 "Bison" is a variant of the MiG21 fighter aircraft. They are one of the oldest frontline combat jets in service with the Indian Air Force, making their debut in 1964.
Bhawna joined the fighter squadron in November 2017, and four months later in March 2018, she first flew solo on a MiG Bison.
Group Captain Banerjee reportedly said, "Flight Lieutenant Bhawana Kanth adds another feather to her cap by completing day operational syllabus on MiG-21 Bison aircraft. With her dedication, hard work & perseverance, she has become the 1st women Officer to achieve this feat."
Interestingly, Bhawana is a part of the first batch of women fighter pilots of the Indian Air force.
She, along with Avani Chaturvedi and Mohana Singh was commissioned as flying officers only in July 2016. The trio were the first women who benefitted from the Government's experimental fighter stream for women which was introduced back in 2015. Officials expect Avani Chaturvedi to become the next woman to qualify for day operations. Their success not just paves the way for more women to find their place as fighter pilots, but also inspires more women to aspire for the same.
Bhawana's name will now be added to the list of firsts for women in the armed forces who have forged their paths in trails never imagined before.
Similarly, in a winning move, The Indian Army announced in March 2019 that it plans to induct women as soldiers in the Military Police. The Indian Army has planned to recruit 52 personnel per year for the same post, till a total of 800 women are inducted for the position. Women can also get permanent commission in 10 branches of the Indian Armed Forces. (Courtesy image and story: The Logical Indian)
Share via