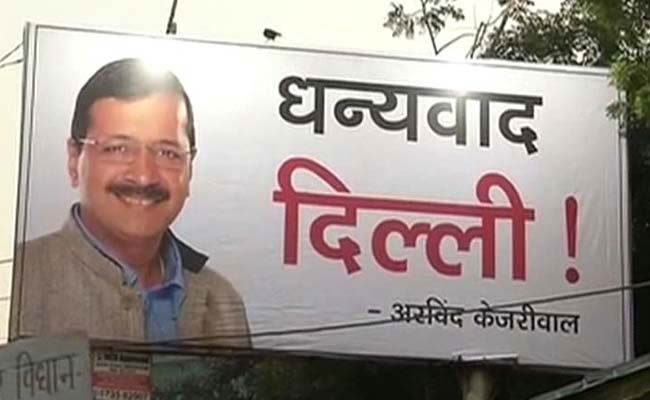 I had the opportunity to serve as head of the information and public relation department of Uttar Pradesh for several years. I cannot recall even one instance when advertisements were issued solely to publicise the chief ministers face unnecessarily, writes V S Pandey
With elections of important states like Uttar Pradesh looming on the horizon, political parties eyeing the electoral cake are busy filling newspapers and electronic media with loads of advertisements. There is nothing wrong or unethical about it but it is the tax payers money that is being squandered shamelessly to help political parties meet their nefarious end.
Several state governments have started following in the footsteps of some shameless publicity seekers who are the front runners in this business. Very recently the Delhi Chief Minister has launched an audio and visual publicity blitz inviting all the two crore people of Delhi to join him ,along with his cabinet members, in Diwali Pooja on 5th November at 7 PM , which according to him, will be broadcast live.
As we all know Mr. Arvind Kejriwal has developed a habit of showing his face brazenly in every advertisement, audio or visual or poster or banner, newspaper advertising or any thing possible. Kejriwal does this despite heading a minion government like Delhi which enjoys limited powers and where the Chief Minister is no more the head of government, as a recent law passed by the central government made LG the head of Delhi government.
This kind of errant behaviour on the part of some chief ministers raises important questions. their unbridled quest of seeking personal glory and publicity at the cost of public money is a serious cause of concern. Clearly the states have information and publicity departments to publicise governments policies, programmes and make people aware of the benefits they can derive from government's actions etc.
As head of the government, chief ministers do get to convey people the positives of their governments efforts and actions and there by derive indirect benefit in electoral terms but the information and public relation departments were never meant to propagate a particular individual and to help him gain politically and that also beyond his governments territorial jurisdiction. Here Mr. Kejriwal scores unmatched dominance all at the cost of delhi taxpayers. Even a "bijli ka khambha " if put some where is publicised spending lacs of tax payers money. You will find hundreds of hoardings put across the length and breath of delhi announcing inauguration of street lights, fight against dengue, wearing of masks with kejriwal's face popping out in every piece of advertising of the Delhi government .
During the corona crisis he was seen lecturing people across the country how to wear a mask , how many times to wash hands and what not. These advertisements were broadcast at length on all ,prominent and not so prominent , national and state television channels all the time and during prime time. One could imagine the colossal money spent on these worthless and wasteful advertisements which must have cost hundreds of crores of rupees to Delhi governments coffers.
The information provided by the Delhi government to a RTI query shows that the Delhi government has been spending much more money on advertising as compared to states which are five to ten times bigger in size.
I had the opportunity to serve as head of the information and public relation department of Uttar Pradesh for several years. I cannot recall even one instance when advertisements were issued solely to publicise the chief ministers face unnecessarily. Advertisements planned were strictly monitored and it was ensured that in no way any provisions of law , rules , regulations, guidelines issued from time to time were ever allowed to be violated. We all know that our country is a secular country where state is neutral towards all religions and hence public money cannot and should not be used by any government to promote any particular religion. Our constitution is the supreme law of the land and no body is above it.
Hence all the public servants, whether political executives or selected bureaucracy , who enter office taking an oath of the constitution should do what ever they can to ensure that any act of omission or commission contrary to the provisions and spirit of the constitution should not be permitted. The permanent bureaucracy which enjoys security of job because of the provisions of our constitution have the bounden duty to ensure adherence to every provision of law. Showing laxity in performance of this duty has already cost our nation dearly.
If those enjoying security of job and occupying high positions will keep shutting their eyes towards blatant violations of law all around, they themselves will also suffer the ill consequences of the seeds that they are sowing today. Every one before joining public services was part of the common crowd and will rejoin the same after superannuation so the collective ill deeds committed during the halcyon days in public services are bound to haunt everyone later .
The blatant anti constitutional acts of governments needs to checked and curbed every time they are attempted. Let's not pass the buck to others who are to come afterwards . The Country belongs to everyone and everyone has the responsibility to make it strong, well governed and ensure that those in power follow the ethical path . This is a wake up call ,we should not miss the distress signals -flashing even more frenetically all around.
(Vijay Shankar Pandey is former Secretary Government of India)
Share via