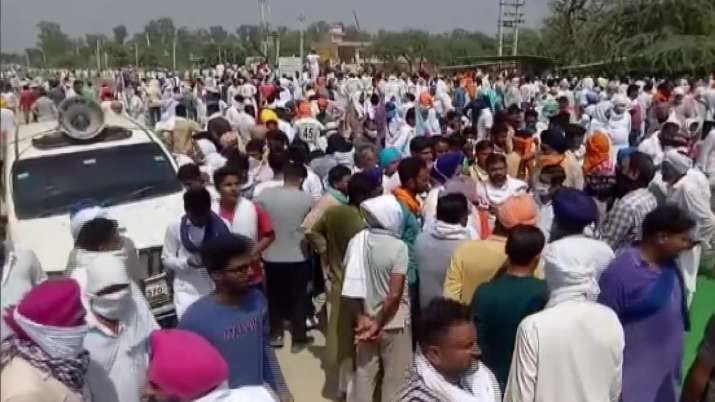 With trust deficit towards leadership, half-hearted farm sector reforms are unlikely to benefit the farmers and help solve their problems
V.S.Pandey
Farmers agitation is hitting the headlines for past several days with pictures of thousands of farmers squatting on several highways leading to the national capital Delhi. Modi government has finally realised that they need to talk to those for whose benefit they had enacted those three laws. Undoubtedly in every democracy people have the constitutional right to put forward their point of view. Also laws need to be revisited from time to time to make them current with the changing situation. What was correct or was in larger public interest, say 40 years ago, may not be relevant today and changing these kinds of laws and regulations may be right thing to do. No one can disagree with the fact that every democratically elected government has a right to bring about changes in the policies across all sectors in the larger interest of its citizens but while doing so it has to act in a manner that people remain confident of the government's intentions.
This is where the present crisis has its genesis. These three farm laws were brought into life, through ordinances, during the time when whole country was struggling to keep ahead of the corona virus pandemic. These reforms were announced by the Finance Minister as a part of the stimulation package to revive the economy which saw a serious down turn during the first quarter of the current fiscal year.
The issue of opening up the Agri markets have been debated for decades at various forums. During the UPA II regime, the then Prime Minister Dr Manmohan Singh formed a high-level working group on consumer affairs under the chairmanship of the then Chief Minister of Gujrat Mr Narendra Modi now the Prime Minister of India and included the Chief Ministers of states of Maharashtra, Andhra Pradesh and Tamil Nadu. In his report submitted to the then Prime Minister on March 1, 2011, the committee gave various recommendations including speedy reforms of APMC Act across the country and liberalisation of Agri-markets. In addition to the above, the Modi Committee also recommended that offences under section 10-A under the Essential Commodities Act should be made non-bailable and special courts should be set up for speedy trial of offences under the E.C. Act. Modi Committee report also recommended that the period of preventive detention under the PBM Act, known as Black Marketing Act should be increased from six months to one year. This committee strongly recommended stricter laws against those indulging in black marketing and other such related malpractices. But curiously the new laws in effect are towards liberalising the scope of the EC Act and its enforcement.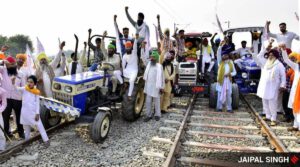 The other recommendations of the Modi Committee report like time bound development of Agri- Marketing infrastructure including storage capacities in food deficit regions, cold chain, Agri processing, unbundling of FCI operations of procurement, storage and distribution etc. still await implementation. Clearly our agriculture sector has been crying for reforms for decades and there are plethora of reports to suggest the future course of action.
The problem arises when governments in their wisdom pick a minimalistic few of suggested reforms out of the many suggested by various committees and experts' groups and try to force them down the throat of the particular interest group in the name of cleaning the mess and helping them. So these reforms are not going to benefit the farmers to the desired extend unless all the other necessary steps are taken holistically by way of reforms, otherwise things will remain as they are. Piecemeal solutions never work and they, rather than helping the cause, tend to worsen them.
Undoubtably any democratically elected government is duty bound to take people along and listen to various voices and interest groups and have dialogue with them before embarking upon the reform course. After all democratically elected governments are " for the people" and when the issue under consideration concerns millions of lives, broader acceptability of any idea is a must, lest there will be trouble for both sides .
Democracy is all about trust and perception. If people believe, rightly or wrongly, that the leadership is sincere and honest and is not there to serve the interest of any particular interest group then every policy change is viewed positively even if there may be some hidden agenda for some. And converse is true- if there is a developing trust deficit towards the leadership, then even a much required reform will be opposed, as is happening in the current stalemate.
There are many lessons for leadership in history books. Power neither lies in massive majority nor in massive military, it rests with any country's leadership's integrity, selflessness and his or her commitment towards the goal of making the lives of its people better than before. Sooner the people in power understand this, better for them.
(Vijay Shankar Pandey is the former Secretary, fertilizer, Government of India)
Share via