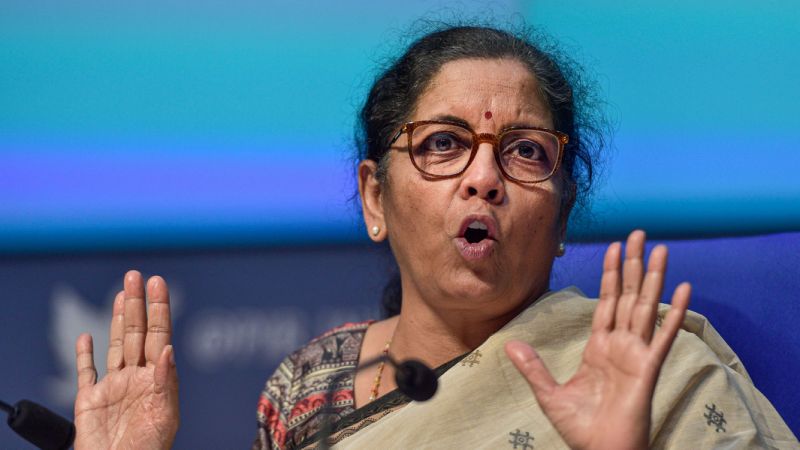 New Delhi, May 17: (DN&V) Finance Minister Nirmala Sitharaman has announced the last tranche of the economic package under the Atmanirbhar Bharat Abhiyan announced by Prime Minister Narendra Modi. On Sunday, Sitharaman announced allocation of an additional Rs 40,000 crore for MGNREGA employment scheme. "Government to allocate an additional Rs 40,000 crore to MGNREGA to provide an employment boost," she said.
Sitharaman said that 20 crore Jan Dhan account-holding women got Rs 10,025 crore, 2.2 crore building and construction workers got Rs 3,950 crore, 6.81 crore people got free LPG cylinders and 12 lakh EPFO holders got online withdrawal of advance.
"Pulses were given three months in advance. I appreciate concerted efforts of Food Corporation of India, National Agricultural Cooperative Marketing Federation of India and states, giving pulses and grains in huge quantities, despite logistical challenges," she said.
"Pradhan Mantri Garib Kalyan package used technology to do direct benefit transfer to people. We could do what we did because of the initiatives taken during the last few years," she said.
"One-time transfer of Rs 2,000 has reached 8.19 crore farmers, total amount Rs 16,394 crore. NSAP beneficiaries got Rs 1,405 crore in first installment and Rs 1,402 crore in second installment, target of Rs 3,000 crore nearly achieved," Sitharaman said.
In a mega push to boost mining, defence, civil aviation, and power distribution sectors, Sitharaman on Saturday announced deep structural reforms under the Rs 20 lakh-crore economic package.
The minister detailed makeover initiatives for eight key sectors, to be supported and promoted via structural reforms.
The biggest reform measure, ending one of the last great central monopolies, was announced for the coal sector, where mining has been deregulated.
The minister said nearly 50 blocks would be offered for auction immediately, and in a departure from the tradition, there will no eligibility conditions, only upfront payment with a ceiling.
The Rs 50,000 crore infrastructure development will be instituted for the evacuation of coal to help Coal India's (CIL) achieve the 1 billion tonnes output target by 2023-24, plus the coal produced from private blocks.
Similarly, a major set of reforms has been announced for the defence manufacturing sector. The foreign direct investment (FDI) limit for the industry will be raised from 49 percent to 74 percent under the automatic route.
Share via