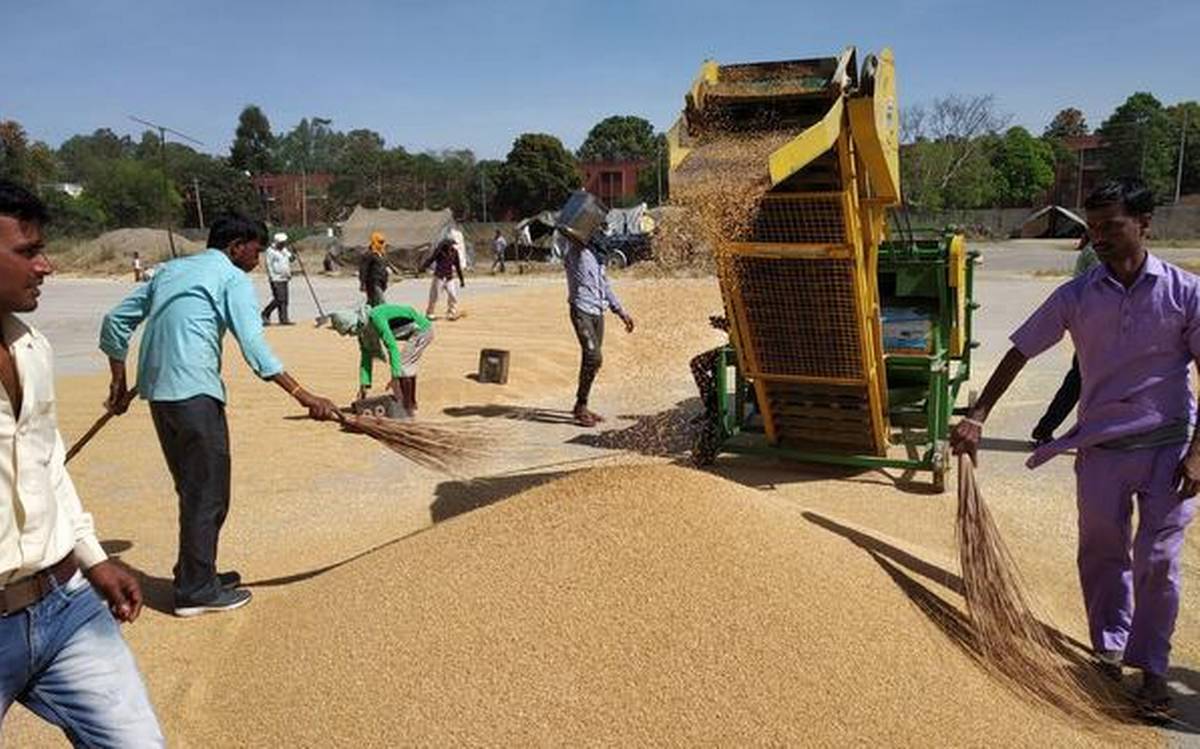 DN&V Correspondent
Lucknow, May 22: The Log Party today demanded overhauling of farm sector policies to ensure minimum support prices to farmers. The Log Party said cosmetic changes are unlikely to solve the woos of the farming community in the state, as the malice is deeper and varied. The Log Party said farmers in UP were not getting minimum support price of wheat at Rs 1925 per quintal because of lack of adequate facilities at government purchase centres.
The spokesman of the party said here on Friday that while hoarders have also compounded the situation as it happened last year when they hoarded large quantity of wheat directly from the farms, with the situation at government purchase centres very pitiable. The spokesman said the NDA government's promise of 50% return to farmers is far-fetched as MSPs play very limited role in mitigating the farm sector crisis. The spokesman said the situation in rural areas has also worsened because of corona virus pandemic.
The spokesman said successive governments have faced utter failure over the MSPs in the past, which had brought the situation to such a pass that farmers lost faith in selling wheat or paddy to government centres. The spokesman said the agriculture sector crisis is deeper which could not be just solved by such government's seasonal moves. The spokesman said less than one-fourth of the country's cereal production is procured at MSP and mismanagement at procurement centres over the years have demonstrated that farmers preferred market to these government-controlled places, where irregularities are galore. The governments despite making tall claims never bothered to improve services at these centres.
The Log Party said farmers, in view of pandemic are in need of cash, have rushed to market than to queue up at the procurement centres. The spokesman said MSP policy has never been holistic and remunerative for the farmers. The spokesman said, while the Log Party is concerned about the lasting solution to farmers problems, other political parties are only interested in politicking and short-term populist measures, which would not defuse the crisis. The party said there was an urgent need to devise policies to enhance overall farm income and pave way for non-farm jobs in rural sector.
Share via