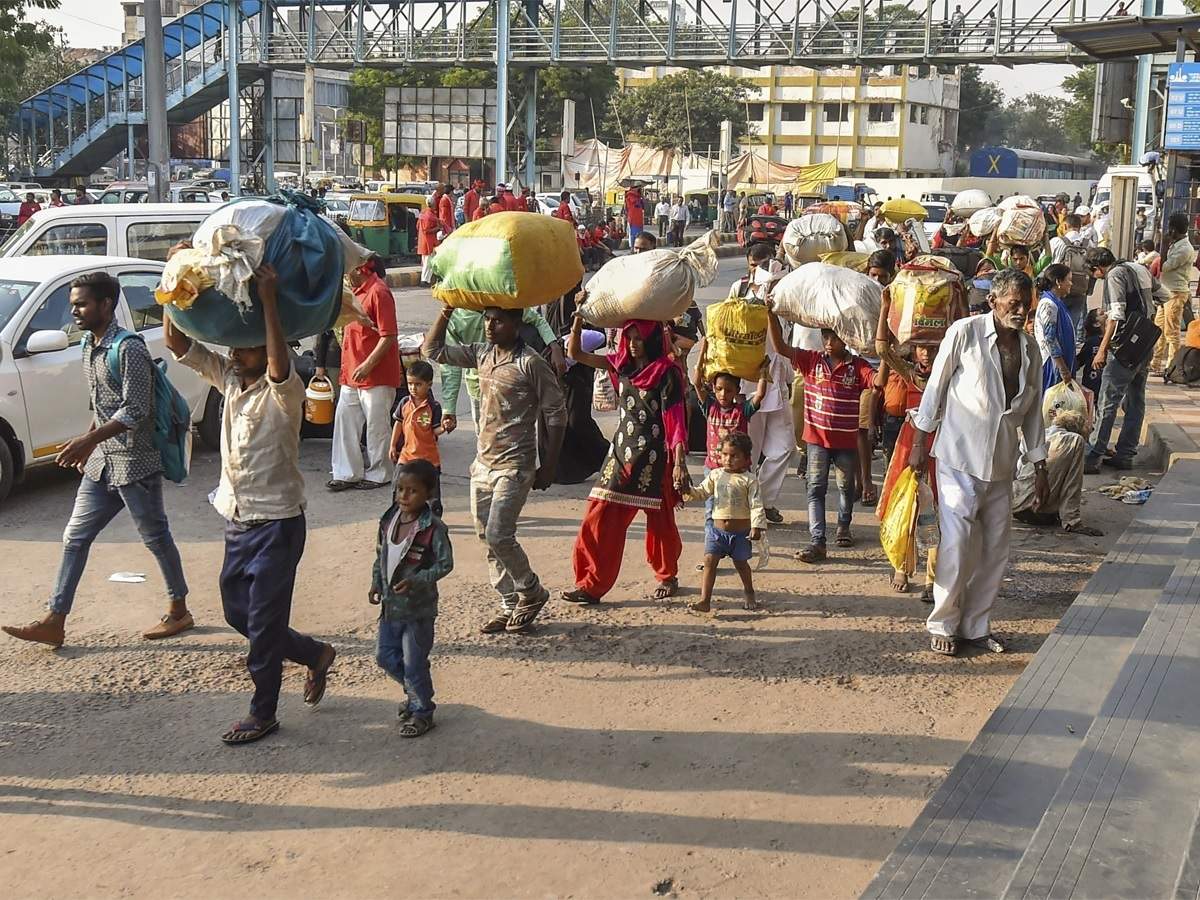 DN&V Correspondent
Lucknow, May 13: The Log Party today said that more than two months of national lockdown following spread of coronavirus has badly damaged the economy which was reeling under severe crisis for the last several years. The Log Party said that in the absence of right direction the scenario as of now appears to be grim and fraught with serious consequences. The Log Party said an honest and transparent approach is required to re-start economic activities.
The spokesman of Log Party headed by former Secretary Government of India Vijay Shankar Pandey said here on Wednesday that migration of millions of workers from southern and western parts of India to north and east has also deepened the crisis, as these migrant labourers have completely lost trust of their employers and at the same time become huge burden on their home states. In Uttar Pradesh where lakhs of labourers have come back it is going to be stupendous task. The spokesman said while it is high time to shake off fear of the virus both central and state government need to devise action plan for quickly restarting economic activities with honesty and transparency. The spokesman said at a time when UP government is planning to start MNREGS work in rural areas at a large scale to provide succour to poor labourers, there is also need to keep tight vigil on government agencies about the proper and honest use of funds as there has been massive financial bungling in this scheme in the past.
The spokesman said India's industrial production fell by a record 16.7% in March, where as fall was 20.6% in manufacturing sector and 18.5% infrastructure goods output. According to the Centre for Monitoring Indian Economy (CMIE) 27 million youth in the age group of 20-30 years lost their jobs in April in the country. CMIE's Consumer Pyramids Household Survey shows 20.9 million youngsters in the age group of 20-24 were employed in April, against 34.2 million the year before. Another 14 million jobs were lost in the age group of 25-29 years. Further, 33 million men and women in their 30s lost jobs in April out of which 86% of the job losses were among men, it said.
Share via