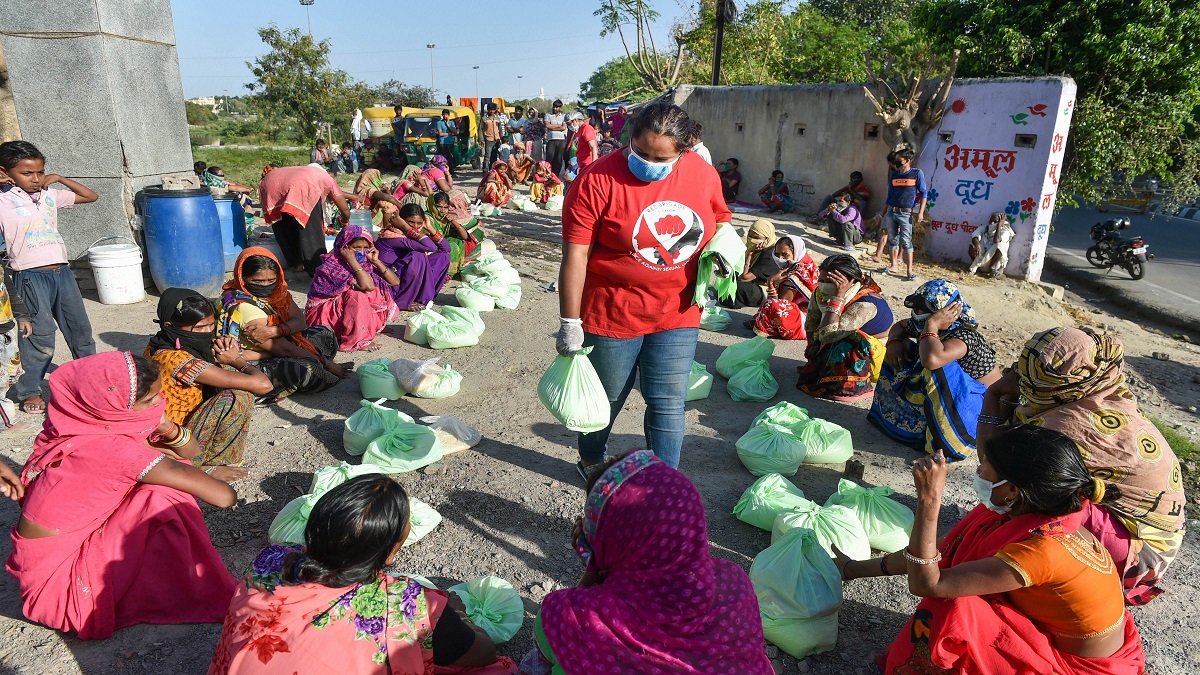 DN&V Correspondent
Lucknow, May 6: The State Additional Chief Secretary, Home and Information, Avanish Kumar Awasthi, said that in order to increase revenue receipt, the industries should be run by strictly following the safety protocol prescribed in the Government of India's Advisory. Besides, the norm of social distancing and the protocol of health department should also be adhered to in operation of industrial units. He said that in order to give impetus to the industries, amendment, as per need, in the existing policies should be considered and new sectoral policies be framed accordingly. The single window system should be implemented effectively and an action plan should be prepared by the labor department for labor reform. Due to the lockdown, registration facility has been made available on the Jansunvai portal to facilitate the return of UP's people who are stuck in other states and also departure of the people of other states stranded in UP to their home state. He has given instructions for ensuring effective action in connection with the registration being done by these people on Jansunavai portal. Awasthi said that keeping in view the proposal of bringing back Indians stranded in various countries in a couple of days, proper arrangement for quarantine should be made for these people to be brought back to UP by air. Medical screening arrangements should be ensured at Lucknow and Varanasi airports.
Awasthi said that about 65000 workers and students have been brought or sent from one place to another in the state. He said that more than 10 trains from different states have arrived in the state with migrant workers and labourers and today, 5-6 trains are expected to arrive. He informed that 9 trains have departed from different states and it has been agreed to run 6 more trains. He informed that work under MNREGA has been started in 37,694 gram panchayats out of 58,906 gram panchayats in the state by employing 15,46,896 unskilled laborers. The state ranks second in the country based on the number of unskilled laborers working under MNREGA.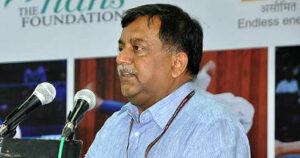 He has said that testing capacity in hospitals would be raised. Training work of doctors and paramedical staff would also be expedited. The medical counseling service available for other diseases should also be widely publicized on the toll free number 1800-180-5145 of the the Health Department's call centre. Laying stress on properly managing the disposal of bio-medical waste in hospitals, he said that controlling the medical infection is very important. He has instructed that a new testing lab should be established along with the system of disposing off the bio-medical waste generated there. He said that police force and medical team must adopt all safety measures to prevent corona virus infection. Awasthi said that the rate of recovery of Covid-19 patients in the state is 33 percent. This number is 6 percent higher than the national average of 27 percent recovery. The Chief Minister has given instructions to establish Quarantine Centres in a sufficient number. He said that good arrangements of cleanliness should be made in the Quarantine Centres / Shelter Homes, besides providing good quality food to the people through community kitchens. The District Magistrates should ensure that the nodal officer appointed for the Quarantine Centre / Shelter Home and Community Kitchen submit regular reports about the arrangements to the District Magistrate. All the District Magistrates should keep the government informed about the latest status of the Quarantine Centres / Shelter Homes and Community Kitchens through their report.
Awasthi informed that reviewing the latest status of supply of essential goods, doorstep delivery and supply chain, the Chief Minister Yogi Adityanath has observed that the system is working smoothly during the lockdown. These things should be run in the same way in coming time so that people do not face any problem. He has given instructions for ensuring strict compliance of the lockdown. The Chief Minister has said that work should be conducted in the mandis by adhering to a time table, in order to avoid crowding there, besides observing the norm of Social Distancing. Good cleanliness and sanitation arrangements should be made. The Chief Minister has said that in order to make the migrant workers /laborers economically independent, they should be linked to the milk societies. An action plan should be chalked out to save milch cattle from foot and mouth diseases. People living in urban tenements and slums should be provided housing facility through the Pradhan Mantri Awas Yojana and Affordable Housing Scheme.
Awasthi said that under the police action taken so far during the lockdown period, FIRs have been registered under Section 188 against 37,136 people. So far, 35,459 vehicles have been seized in intensive checking of 31,26,931 vehicles. Compounding fee amounting to Rs 15,03,57,552 was realised during the checking campaign. Permits of a total of 2,04,644 vehicles have been issued for essential services. He said that 275 people have been arrested after registering 582 FIRs against 743 people who were found indulging in black marketing and hoarding. He informed that 8,13,223 houses were identified under 286 of 428 hotspot areas of the state. As many as 46,35,516 people have been identified in these houses. The number of people found corona virus positive in these hotspot areas is 1899. In hotspot areas, 1501 vehicles were impounded by challenging 21,899 vehicles. He told that the state government is keeping a close watch on fake news. So far, 742 cases of Fake News have been reported to the cyber cell. So far, a total of 123 social media accounts have been blocked. The blocked accounts included Twitter's 38, Facebook's 37, TikTok's 47 and WhatsApp's 01 account.
Awasthi informed that about 123.10 lakh quintal wheat has been procured through 5713 purchase centers established in the state. In the month of May, 68,74,788 MT of food grains have been distributed free of cost in the second phase on about 2,15,37,165 cards against a total of 3,50,45,249 ration cards currently under circulation the state. Food packets have been distributed to 11,64,742 people through 918 government and 1118 voluntary community kitchens in the state. Under the doorstep delivery arrangement, 23,713 grocery stores are operational, through which 51,732 deliverymen are continuously delivering the essential commodities. A total of 44,768 vehicles have been arranged under the fruit and vegetable distribution system. Besides, 34.54 lakh liters of milk has been distributed through 21,552 delivery vans, against the total procurement of 55.71 lakh liters of milk.
Awasthi said that under the labor-maintenance scheme of Uttar Pradesh Building and Other Construction Workers Welfare Board, 30.50 lakh laborers and destitute persons, engaged in construction activities in urban and rural areas, have also been paid a sum of Rs. 1000 each.
Amit Mohan Prasad informed that 1862 cases are active in 60 districts of the state. He said that so far 944 patients have been fully treated. So far, 2,859 corona positive cases have been reported from 65 districts of the state. He said that 1440 sample tests were conducted yesterday through 300 pool tests, out of which 34 pools were found positive. In all, 2,078 people have been kept in isolation ward and 10,970 people in facility quarantine. He said that 1,01,630 corona tests have been conducted so far in the state, including the tests conducted in private and government labs. He informed that emergency and other necessary medical facilities are being provided by 660 private hospitals in Uttar Pradesh, while all the government hospitals are already providing emergency medical services.
Share via