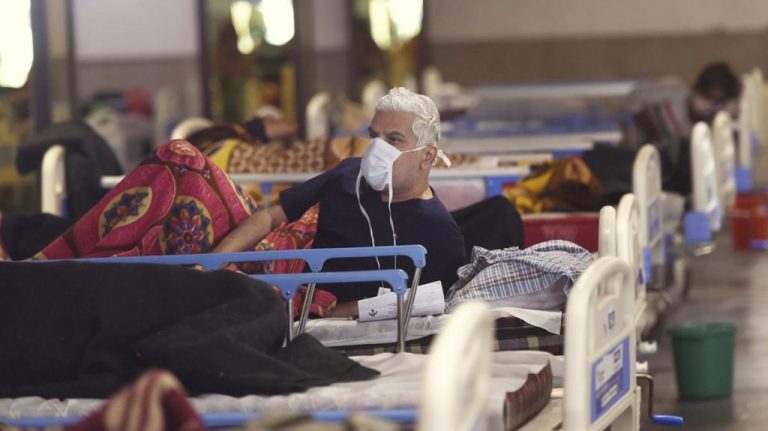 Top bureaucratic apparatus has failed to show the initiative, drive and commitment to handle the situation arising due to the current covid surge.
V.S.Pandey
The Country is at present facing the worst kind of health emergency. The Virus, it seems, has spread everywhere and nobody seems to be safe and in a position to escape from its clutches. Stories of shortages of oxygen, hospital bed, essential medicines and ICU beds are emerging on a regular basis from many states. The Political blame game is at its peak with many states complaining about partisan behaviour on the part of the central government in allocation of various resources required to fight covid infection. Even amid this serious crisis, some selfish persons are hell bent on misusing funds from public exchequer to further their personal political agenda by running totally unnecessary and useless advertisements on almost all the prominent national channels, innumerable times in a day, which has infuriated people. Not only this, in addition to wasting hundreds of crores on advertising themselves, they did their best to shift the blame of covid mismanagement on others. Unfortunately, while these self-serving politicians are busy scoring brownie points, lacs and lacs of people are undergoing avoidable sufferings and losing their nearest and dearest.
It is unfortunate that those running the governments, both the elected and appointed, do not seem to understand that it is not at all difficult to manage this current surge with minimal loss of lives. Our country neither lacks resources nor the capacity nor competence to produce required oxygen supply or medicines or hospital beds etc. More unfortunate is the fact that the top bureaucratic apparatus has failed to show the initiative, drive and commitment to handle the situation arising due to the current covid surge. The people manning the important departments, both at the central level and states, concerned with covid management are fully empowered to take all necessary decisions and act to ensure that people are provided with all the necessary medical facilities to combat the virus. The Country has the expertise to predict the demand of various kind of facilities currently and in future and to plan and execute it with urgent action. Why have they failed to do this? the people at the top have to be held accountable and made to pay for their incompetence and mismanagement, which has cost the nation dearly. Even minions have done much better when the situation so demanded. Heads have to roll now and all those who let the country down should be made to pay as dearly as the country has.
The way forward is simple. We know the number of daily covid infections, we know now that peak is still far off, so work out the various requirements, like hospital beds, ICU beds, ventilators, oxygen beds, medicines, staff etc. Get all the processes rolling right now. Do not start crying when the case load breaches the fifty lac mark. In our country, people are waiting for orders only, they have the skill, knowledge and experience to execute all the tasks within a short span of time. Money is not in short supply, only thing missing in the whole game is the will to act.
We know that, barring a few exceptions, our political system and politicians are neck deep in corruption but fortunately we still have a bureaucratic system, which is the product of an honest selection process, by and large and people occupying various senior positions are there on their merit. Despite this, why they chose to lose their spine within a few years, is a question which has many answers.
Be that as it may, in this national crisis all those occupying responsible positions in states and centre need to show administrative acumen and grit and deliver. I will vouch for it, on the basis of my own experience, that no body how so high may be, can stop any public servant from performing his rightful duties with integrity.
In addition to taking all the necessary steps to manage this surge efficiently, our 70% population will need to be vaccinated as early as possible without any further delay. We should remember that in our country people have been receiving all kinds of vaccinations free of cost for all these years and we have been part of this endeavour for decades. Government should not only make it free to all but also ensure that people get themselves vaccinated. For this massive "get yourself vaccinated campaign" needs to be launched , as was done in the past . The idea of differential pricing is not only ridiculous but Ill conceived. It is a national emergency and people living anywhere in any state are Indian and they have a right to be protected against this deadly virus. The Central government should immediately withdraw their policy of differential pricing policy, which was announced recently and make it known to every citizen that they will get the jabs free and every one has to come forward and get vaccinated.
Time has come for the governance system to show its resolve and mettle, at least once, and save everyone from the havoc caused by the current pandemic. The nation gave them everything that it could and is looking after them to the best of its capacity and resources. This is payback time. Do not let the country down this time.
(Vijay Shankar Pandey is former Secretary to Government of India)
Share via