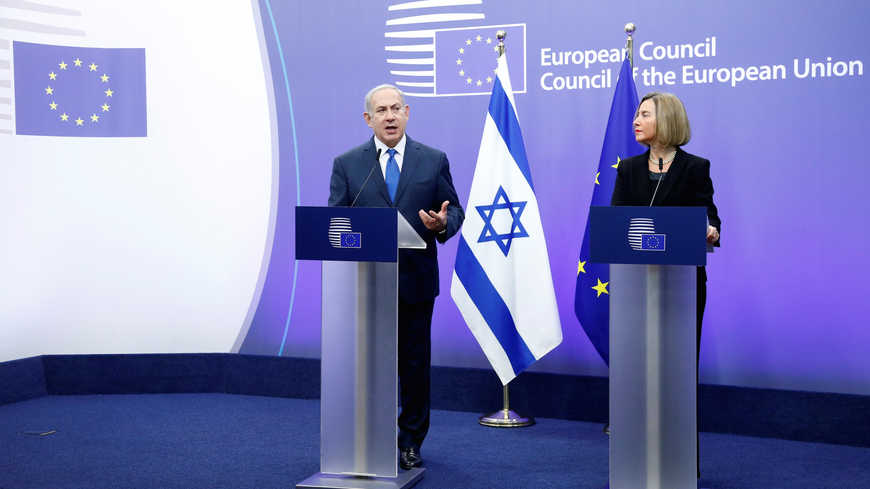 Rina Bassist
Eleven ambassadors of European countries registered a demarche with Israel's Foreign Ministry on April 30, warning against plans by Prime Minister Benjamin Netanyahu to annex parts of the West Bank this summer. The ambassadors from the United Kingdom, Germany, France, Italy, Spain, Netherlands, Sweden, Belgium, Denmark, Ireland and Finland as well as the EU envoy met in a videoconference with the ministry's deputy director for Europe, Anna Azari, to formally express their protest. The ambassadors addressed the Likud-Blue and White unity agreement of April 20, which allows Netanyahu to bring a proposal for applying Israeli sovereignty to parts of the West Bank up for a vote as early as July 1.
A European diplomatic blitz against annexation has been mounting. EU foreign ministers discussed the issue at their monthly meeting on April 22. But with a lack of consensus over wording, EU high representative on foreign affairs Josep Borrell issued a warning on his own, stating, "The European Union reiterates that any annexation would constitute a serious violation of international law." Israel was quick to point out the inter-European disaccord and highlight the lack of a common EU statement.
Netanyahu's traditional allies within the union, such as Hungary and the Czech Republic, evidently objected to Borrell's stern warning and their ambassadors in Israel did not join the April 30 demarche. But the multiplicity of European warnings clearly shows that European member states are determined to campaign against annexation.
Shortly after Borrell's statement, French envoy to the United Nations Nicolas de Rivière told the Security Council, "Such steps, if implemented, would not pass unchallenged and shall not be overlooked in our relationship with Israel." Representatives of Germany, Belgium, the United Kingdom and Estonia expressed appreciation for Israel-Palestinian cooperation against the novel coronavirus pandemic, but warned against any unilateral action by Israel in the West Bank and east Jerusalem.
Israel has been preparing for such a blitz. Foreign Minister Israel Katz congratulated Germany on April 30 for its decision to ban Hezbollah activity on its soil and designate it as terror group, and called on other European states to follow Germany's lead. This was the sort of news that Jerusalem was hoping to hear from its allies in Berlin, not the message expressed later in the day at the videoconference by German ambassador Susanne Wasum-Rainer.
But Jerusalem is currently more worried about anti-annexation statements from the other side of the globe. Joe Biden's senior foreign policy adviser Tony Blinken said April 29 that the US presidential candidate opposes unilateral annexation of parts of the West Bank. Apparently to soften the blow, Blinken added that Biden does not intend to relocate US Embassy from Jerusalem back to Tel Aviv. (Courtesy: AL-MONITOR)
Share via